Ludovico Troncanetti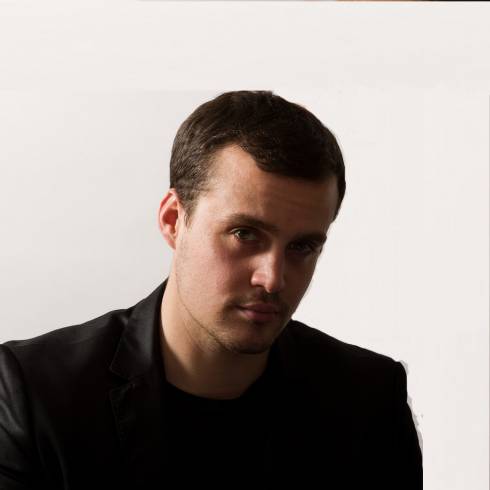 The artist
Ludovico Troncanetti
Ludovico Troncanetti, pianist, was born in Siena in May 1991. After graduating from the Classical High School "E.S.Piccolomini" in 2010 he began studying the piano at the age of 13 and just a year later he entered the Conservatory of his city, where he studied for 6 years. He graduated from the Conservatory "G.Verdi" in Milan where he also studied composition with M Gianni Possio. In 2009, he met Leslie Howard, a world-class pianist who asked him to study with him in London.
He has participated in masterclasses of pianists such as Andrea Lucchesini, Leslie Howard ("(Accademia di Camposampiero"), Pier Narciso Masi ("Accademia Corelli" of Fusignano, Conservatory of Lucca, Accademia Musicale di Florence, Pomarance and Modena) and Henri Sigfridsson (at the famous "Accademia Musicale di Palazzo Ricci" in Montepulciano).
Numerous are his participations as soloist at "Accademia Chigiana", Teatro dei Rozzi, Teatro dei Rinnovati in the province of Siena, at the Società del Quartetto, Pianomilanocity, Casa Verdi, Associazione Montenapoleone in the province of Milan and in the province of Florence at the Teatro La Pergola, Toscana Classica at the Museo di Orsanmichele and S.Stefano in Ponte Vecchio etc. In 2015 he played the concert for piano and orchestra op.114 by Max Reger and an unpublished for two pianos by Liszt/ Pixis at the prestigious "Reform Club" of London with the Mastro Leslie Howard with whom in 2016 he formed a duo, both with 2 pianos and 4 hands. In November 2016 they made their debut in a duo with 4 hands at the Teatro dei Rozzi in Siena and in January 2018 they gave the Italian premiere of Fantasia op.73 for two pianos by Anton Rubinstein at the Accademia Chigiana in Siena, and the world premiere of an unpublished by Franz Liszt at the NCPA in Mumbai in April 2019: Grandes Variations de concert sur un thème des Puritains, S654i.
Passionate about the music of Franz Liszt, he collaborates with Leslie Howard with whom he has engaged in the Italian translation of the foreword of the catalogue of the complete works of Liszt for the record company Hyperion and in the search for some copies of Liszt's piano rarities. His wide repertoire ranges from Bach to the great composers of the early 1900s. In September 2019 he debuted in Russia, in St Petersburg, with the third concert op.45 by Anton Rubinstein and the St Petersburg Northern Symphon, invited by the Maestro Fabio Mastrangelo.